Congratulations to all the CSM students who graduated on 25th July. 
Nick Wilshaw Vice Chair of the CSM Trust presented the prizes to students.  This included the Richard Pearce Gold Medal and the Henderson-Hackett Gold Medal.   A full list will appear in the 2022/23 CSMA Journal (currently in draft).
CSM Association had a stall in the Italian Garden of Tremough House where we sold CSM merchandise. 
It took a few months to prepare all the merchandise but the hard work was worth it.   Our stall was extremely popular and at times four people deep.  It is wonderful to see all the CSM apparel going with graduates to their first job.   In just over two hours, we sold £1,324 in hoodies, sweatshirts,  polo shirts, cufflinks, and lapel pins.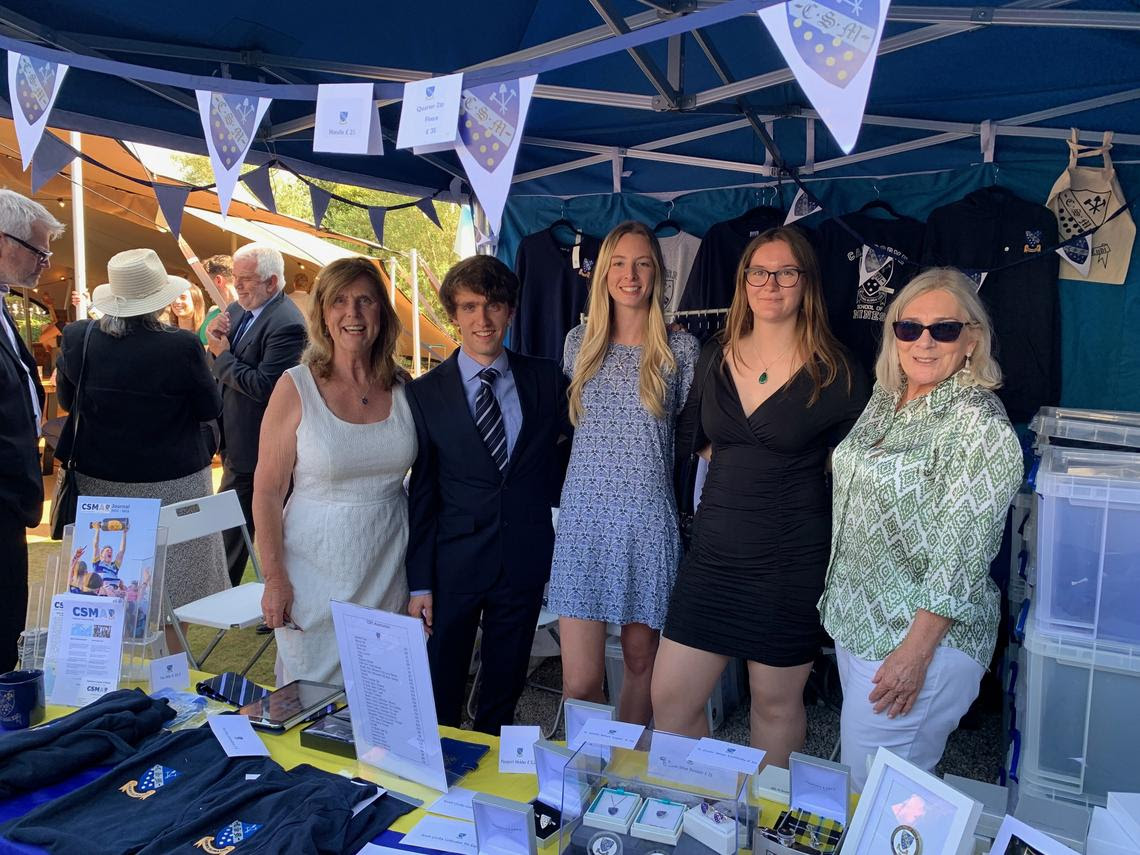 Thank you to Linda Shimmield and the student team who helped on the day, especially Will Parker  (MSc Mining 2023), Megan Thear (MSc SLEM 2023) and Annie Matthews (MSci Geology 2023)